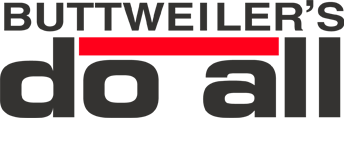 Need a new roof or roofing repair?
Get your free INSPECTION AND ROOFING ESTIMATE
Experienced Professionals
With over 40 years as an industry leader as a commercial roofing contractor, Buttweiler's Do-All, Inc. offers diverse, award-winning roofing solutions to various industries throughout Minnesota and surrounding states.
Buttweiler's Do-All, Inc has dedicated their business guaranteeing their work and meeting the customer's needs. They have the products, engineering, and people to design and construct the very best roofing and sheet metal systems for each project.
Consistently offering top-notch products and workmanship to each and every customer is what has established Buttweiler's Do-All, Inc. as a leading roofing contractor not only in Minnesota, but also in Iowa, Wisconsin, North Dakota and South Dakota.
Customer testimonials
If you have a testimonial you would like to share, please email us.